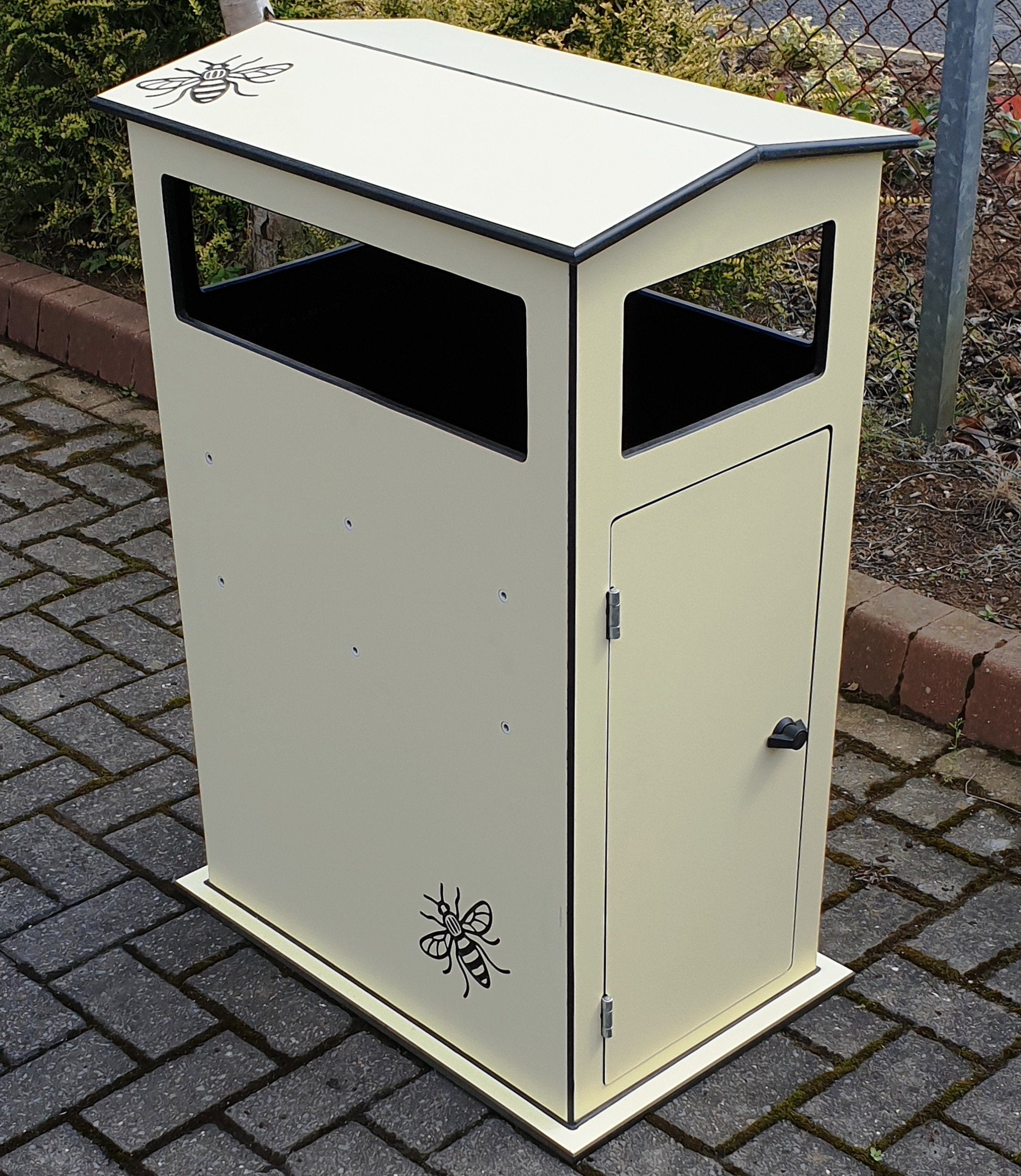 This is a new idea for creating bins from HPL. The High Pressure Laminates gives the added benefit of lasting upto 30 years maintainence free! Any graffiti can be simply washed off.
This is an initial sample bin for Manchester - hence the bumble bee, however this can be changedd to any image required.
The addition of our inserts enables advertising space for local authorities, hospitals, airports or businesses to add logos or advertising space to recover the initial costs for the bins!.
Better Still.... they are made in Yorkshire!